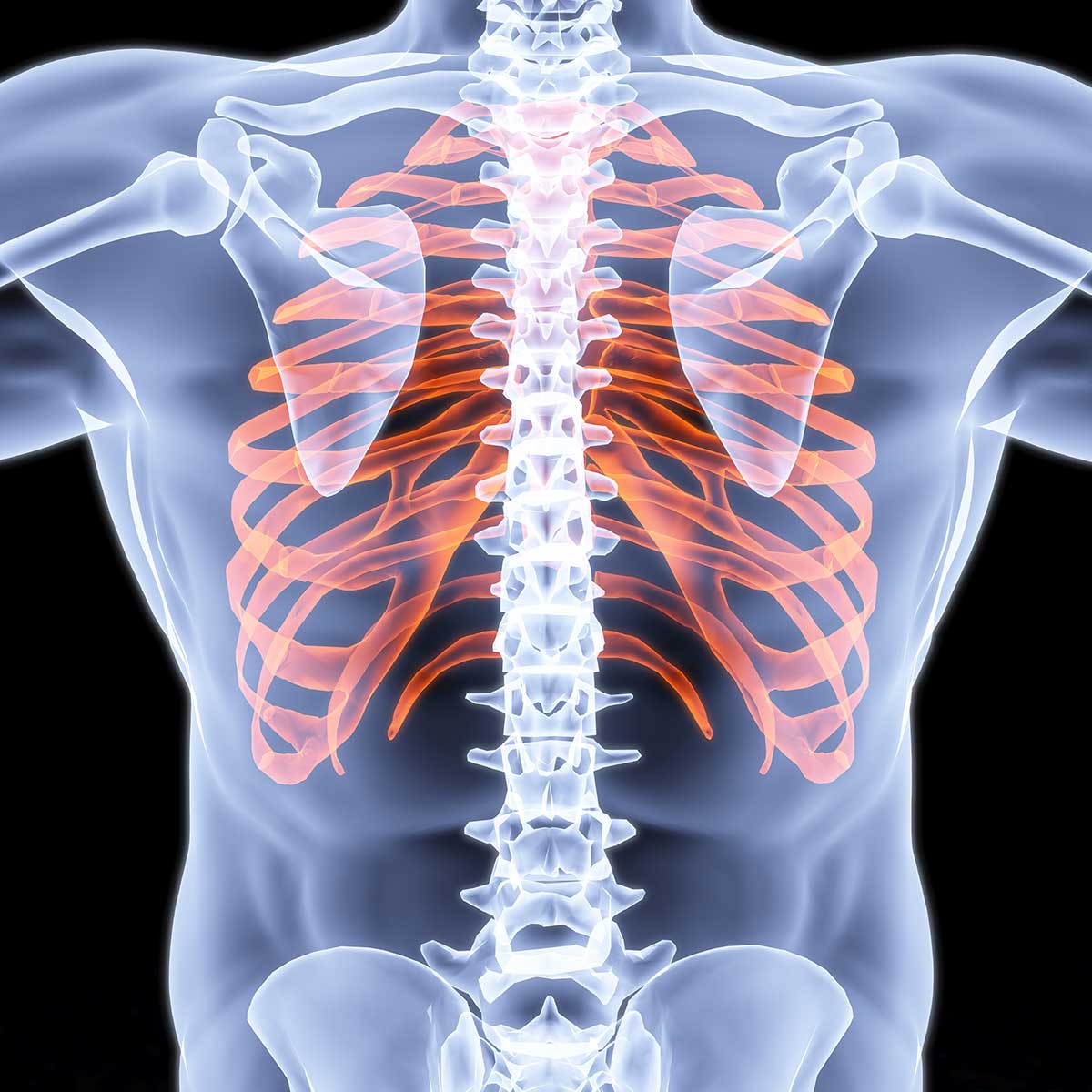 Overview
This class will discuss the mechanical function of the thoracic cage in normal conditions and in dysfunction. Anatomy, biomechanics, embryology, and neurology of the associated structures will be discussed. During extensive hands-on lab time, assessment methods and application of various treatment techniques will be demonstrated and practiced.
Learning Objectives (upon completion)
Understand the concept of somatic dysfunction as it applies to the thoracic cage.
Understand the anatomy and biomechanics of the thoracic cage.
Understand the neurology and embryology of the thoracic cage.
Understand the role of the autonomic nervous system in maintaining somatic dysfunction and its role in somato-visceral and viscero-somatic reflexes.
Apply the above information to assess the thoracic cage and develop an appropriate treatment plan.
Perform appropriate treatment of thoracic cage somatic dysfunctions by applying the treatment principles of Muscle Energy Technique, Functional Technique, and Autonomic Dampening.
Details
Duration: Saturday, Oct 14, 2017 from 8am-5pm; Sunday, October 15, 2017 from 8am-4pm
Location: Kennedy Krieger Institute, Greenspring Campus
3825 Greenspring Ave
Bowles Board Room (4th Floor of Kennedy Krieger High School)
Baltimore, MD 21211
Price: $575 / person
Instructors: Robert Cohen, M.A., P.T. and Jon Laking, M.A., P.T.
Contact: Robert Cohen, M.A., P.T. at 410-321-9292 or bob@baygrassinstitute.com
Target Audience: Healthcare providers: M.D., D.O., P.T., A.T.C., M.T., R.N., O.T., and other licensed or certified Healthcare Providers.
Continuing Education Credits: NCBTMB Approved Provider #1418. This course meets the basic criteria of NCBTMB and the Maryland Board of Physical Therapy Examiners for 1.5 CEUs (15 credit hours).
Subscribe Now
Stay up-to-date with our latest news and classes.